ANNO: Mutationem is an action-adventure game with RPG elements set in a cyberpunk world, featuring a unique mix of pixelated 2D & 3D graphic style with a rich, dark and bizarre plot.
ABOUT THIS GAME
Welcome to the neon-covered, 2D-meets-3D Cyberpunk world of ANNO: Mutationem. In this Action-Adventure game with RPG elements you become Ann: a highly-skilled combat-trained lone wolf on a personal mission in the giant Metropolis, full of sinister mega-corporations, mysterious fringe groups and creatures more bizarre than words can express.
Explore and discover
This is a world full of surprises waiting for you to find out! While going thru the main story you can chat with a Cyborg corgi, take on a part-time bartender job, hunt down vicious criminals reveal the true face of a trending V-streamer! By exploring diverse locations such as neon Noctis Town, an off-shore cargo ship and huge underground structures, players are free to go as they please and act as they want.
Showing new perspective
Unique 2D-to-3D gameplay, seamless switching between 2D Action n' Platforming and 3D Exploration to interact with the world and its inhabitants. Let's dive into pixel gaming from another perspective!
Ann kicks Ass
Ann will slash, shoot, combo, grenade-throw & ground-pound her way through hordes of enemies and huge bosses. From great swords to double blades, from pistols to rocket launchers and uppercuts, time to become the one-girl army you always knew you had in you.
Try to finish the jigsaw
A grand story, befitting a rich and dark cyberpunk décor, featuring our main hero Ann Flores and her trusty hyper hacker side-kick Ayane on a personal mission to find out where her missing brother has gone to. Little do the two know just what they will unravel…
Please arm yourself to teeth
Collect, buy or craft items & upgrade Ann's stats, skills and gear. Use chips to modify any kind of weapon you find. Equip Ann and make her combat-ready for all enemies (both humanoid and not…) that are about to head her way.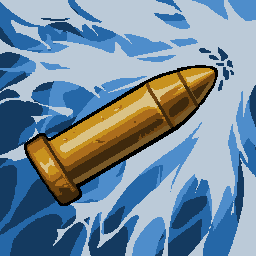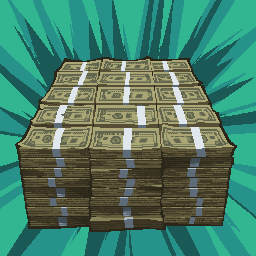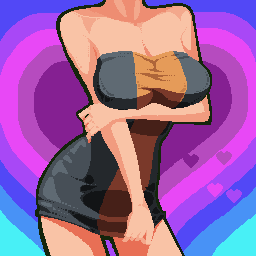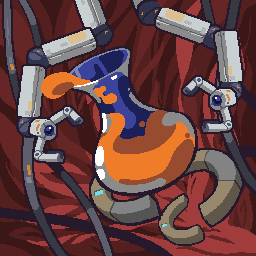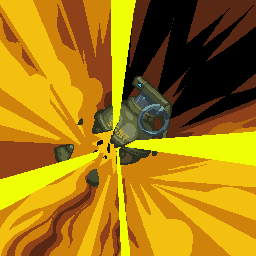 Captured from players in the Epic Games ecosystem.
"ANNO: Mutationem is an enjoyable cyberpunk adventure with enough confident swagger to distract from its shortcomings."
"While Anno: Mutationem sports an interesting art direction, the disjointed story and uneven combat make this game hard to recommend."
"Punchy, side-scrolling combat and a richly realized, anime-inspired world make Anno: Mutationem a blast, but the script is a bit rusty."
Reviews provided by OpenCritic
OS version
Windows 7 SP1(64 bit)
CPU
Intel i3 4130 / AMD FX 4100
CPU
Intel i5 4590 / AMD Ryzen 5 1400
GPU
GeForce GTX 750 / Radeon HD 7750
GPU
Geforce GTX 960 / Readon RX 470
Audio: English, Chinese (Simplified), Japanese
Text: Korean, Japanese, Russian, Portuguese, Spanish (Spain), Chinese (Traditional), Chinese (Simplified), French, English
©2019-2022 Shenzhen Leiting Information Technology Co., Ltd all rights reserved. Developed by Beijing ThinkingStars Technology Development Co., Ltd.