Ghostrunner 2

contains mature content recommended only for ages

17

+
Blood will run in Ghostrunner 2, a hardcore FPP slasher set in a post-apocalyptic cyberpunk future. Become the ultimate cyber ninja and prepare for epic boss fights, improved skills, an interactive story, new game modes, and captivating synthwave soundtrack.
Save 40% on Ghostrunner 2 available to Epic Games account holders who own Ghostrunner in the Epic Games Store. Discount applied at checkout.
Blood will run in the highly anticipated hardcore FPP slasher set one year after the events of Ghostrunner. Adventure through a post-apocalyptic cyberpunk future that takes place after the fall of the Keymaster, a tyrant who ruled over Dharma Tower, the last refuge of mankind. Jack is back to take on the violent AI cult that has assembled outside Dharma Tower and shape the future of humanity.
Featuring incredible katana combat mechanics, a deeper exploration of the world beyond Dharma Tower, nonlinear levels with complex motorbike sections, exciting new modes, and all the action you loved about Ghostrunner. Plus, boss fights are more interactive, giving players freedom to choose how to survive battles against the toughest opponents.
Become The Ultimate Cyber Ninja
Ghostrunner 2 introduces new skills, allowing players to be more creative and take on even the most demanding encounters with greater accessibility. However, enemies in Ghostrunner 2 behave uniquely dependent on the skills used against them, providing a fresh challenge with each encounter. The player progression system has been completely redone, providing opportunities to experiment and customize gameplay.
Immersive, Mind-Bending Features
Master the Cybervoid if you hope to survive. Take on challenging, new enemies as you traverse interactive environments including exploding barrels, destructible walls, helpful neutral entities, and countless improvements that keep combat exciting and fresh. Can't get enough? Dive even deeper into the lore and plot with the new dialogue system.
Sounds of the Cybervoid
Save humanity in style as you decimate your opponents while listening to the captivating synthwave soundtrack featuring new music from Daniel Deluxe, We Are Magonia, Gost, Dan Terminus, and more.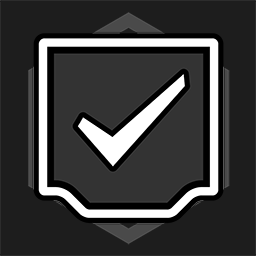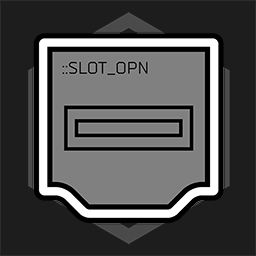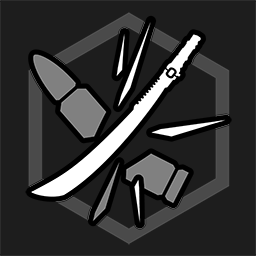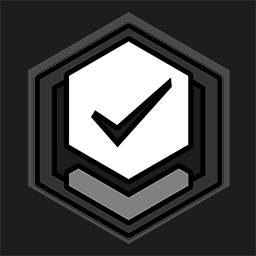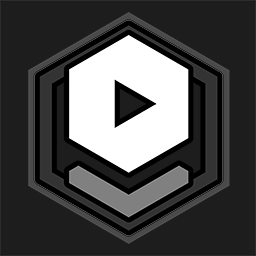 Ghostrunner 2 DLC & Add-Ons
Captured from players in the Epic Games ecosystem.
Ghostrunner 2 Ratings & Reviews
Ghostrunner 2 is a sequel that builds upon everything that made the first game great, leading to 10-12 hours of absolutely action packed, high speed, cyberninja excellence, along with a great, replayable, roguelike mode as well.
With Ghostrunner 2 behind me, I'm thrilled more of this series exists. Even after rolling credits, I'm excited to tear through its levels once more to find collectibles like sword and glove skins and old-world artifacts like VHS tapes, and try my hand some more at the delectably simple roguelite minigame. Though Ghostrunner 2 falters in a few ways, like its more open-ended sections and superfluous wingsuit, what remains in the hours outside of those missteps is its best-in-class parkour action. And like its predecessor, it remains a damn treat.
Ghostrunner deserved a sequel; specifically, a sequel better than this one.
Reviews provided by OpenCritic
Ghostrunner 2 System Requirements
Processor
Intel Core i5-4590 (4 * 3300) or AMD FX-8350 (4 * 4000) or equivalent
Processor
Intel Core i9-9900k (8 * 3600) or AMD Ryzen 5 5600X (6 * 3700 ) or equivalent
Graphics
GeForce GTX 960 (4096 MB) or Radeon RX 480 (8192 MB) or Intel Arc A380 (8192 MB)
Graphics
GeForce RTX 2070 Super (8192 MB) or Radeon RX 6800 XT (16384 MB) or Intel Arc A770 (16384 MB)
AUDIO: English

TEXT: English, French, Italian, German, Spanish - Spain, Japanese, Polish, Portuguese - Brazil, Russian, Chinese - Simplified, Chinese - Traditional, Korean
© 2023 505 Games. Developed by "One More Level" S.A. Published by 505 Games. Ghostrunner is a trademark of 505 Games SpA. 505 Games and the 505 Games logo are trademarks of 505 Games SpA. All other marks and trademarks are the property of their respective owners. All rights reserved.