Play your way into the history books! Updates to your favorite modes deliver all-new ways to control your impact with every decision. Call the shots in Franchise, establish a legacy in Face of the Franchise: The League, and dominate in Madden Ultimate Team™.
Madden NFL 23
Face of the Franchise: The League
In your fifth NFL season at a position of your choice (QB, WR, RB, CB, MLB) you're seeking a fresh start with a new team. Negotiate a one-year contract and show out with great on-field performance to level up. The addition of New Drive Goals and Drive Summaries allow you to tweak your experience throughout a game and get feedback and rewards based on how well you play. Get performance boosts from weekly activities between games while and strive for the highest level of prestige on your Road to 99.
Franchise
Plan and strategize like an NFL head coach with refined scouting, staff management, and weekly strategy features to take your Franchise to the top. New athlete motivations like team location and salary demands factor into contract negotiations and add to the drama of NFL free agency within Franchise. Updated Trade Logic AI represents the value of star players more accurately for fair and more realistic offers.
Madden Ultimate Team
Develop your dream fantasy roster of current NFL superstars, Hall of Fame legends, and more. Always have something to play for with the first-ever Field Pass challenge and reward tracker in Madden Ultimate Team. Play to earn MUT Champions entry tokens and choose to compete at your convenience. Simplified Set building lets you navigate your content binder more effectively so you can focus on improving your Ultimate Team roster all season.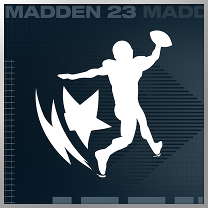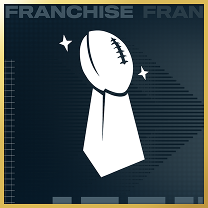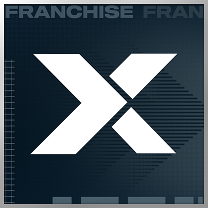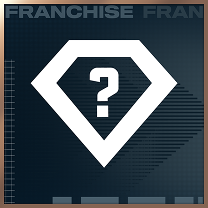 Captured from players in the Epic Games ecosystem.
Madden NFL 23 Ratings & Reviews
The Madden NFL series has long had a solid gameplay foundation, maintained by small improvements year over year. Madden NFL 23 is the first iteration in a long time that rebuilds that foundation, and that's where this year's greatest success lies. Some slippery collisions aside, the more physics-based action is a good change, and the control over ball placement from Skill-Based passing is a welcome addition. This comes at the cost of only minor updates to the core gameplay modes, but it was ultimately the right call to make, and Madden is a better game for it.
After playing Madden NFL 23 I finally have a little optimism that the series is on the right path - maybe not an emphatic "Boom!", but clear forward progress for a series that so desperately needs it.
While other years have felt like a fumble, this feels like a solid first down, and we can only hope that they go for a successful Hail Mary the next time around. The spirit of Madden fills this entry in the franchise, and it feels that there is hope that it can reach its roots once more, and become the premier football simulator once more. Are you ready for some football? Because I know that I am.
Reviews provided by OpenCritic
Madden NFL 23 System Requirements
Windows Processor
Athlon X4 880K @4GHz or better, Core i3-6100 @3.7GHz or better
Windows Processor
FX 8150 @3.6GHz or better, Core i5-3350 @3.40GHz or better
Windows Graphics
Radeon RX 460 or Equivalent, GeForce GTX 670 Equivalent
Windows Graphics
Radeon R9 270x or Equivalent, GeForce GTX 680 or Equivalent
Windows Other
512 KBPS or Faster Internet Connection
Windows Other
Broadband Connection
AUDIO: English | TEXT: English
This game includes optional in-game purchases of virtual currency that can be used to acquire virtual in-game items, including a random selection of virtual in-game items. CONDITIONS AND RESTRICTIONS APPLY. SEE https://www.ea.com/games/madden-nfl/madden-nfl-23/buy/offer-disclaimers FOR DETAILS.