Experience The newest iteration of FieldSENSE™ in Madden NFL 24. More realistic character movement and smarter AI gives you control to play out your gameplay strategy with the confidence to dominate any opponent.
FieldSENSE™ : INCREASED CONTROL AND REALISM
AI Enhancements
Smarter AI enables smoother and more realistic player action and reaction to the plays you call
Skill-Based Passing 2.0
Dive for a winning one-hander with improved catching AI and thread the needle with surgical accuracy using new throw animations.
Hit Everything 2.0
The ratings and situational awareness of your teammates is now more impactful, giving you confidence they can push the pile during stand up tackles for extra yardage and attack the football more effectively.
SAPIEN Technology
SAPIEN Technology delivers a leap forward in NFL player realism with more body definition and variation to athlete physiques resulting in realistic player movement.
Superstar: The League
Achieve greatness in your NFL career with game-changing control thanks to FieldSENSE. Select your position, body type and customize your Superstar to complete objectives such as the NFL Combine to help determine your Draft order, level up to a 99 OVR, and build your legacy as you navigate all-new mini games and live player grading across a variety of positions and customizable avatars throughout the year.
Cross-play
Connect with players on other platforms in Online Head to Head and more.*
This game includes optional in-game purchases of virtual currency that can be used to acquire virtual in-game items, including a random selection of virtual in-game items.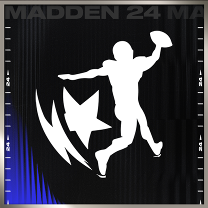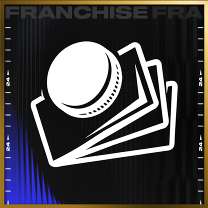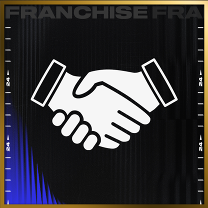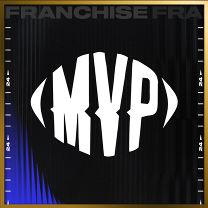 Captured from players in the Epic Games ecosystem.
Madden NFL 24 Ratings & Reviews
Despite all the positives and added-on fancy features, I can't recommend paying full price for Madden 24, as it feels like a slightly better version of last year's edition. But if you're a series veteran craving a Madden that promotes more player agency, EA has fine-tuned the football emulation to make it a better experience.
The improvements to the fundamental gameplay in Madden 24 continue to pay dividends with some of the most authentic football the series has ever seen. But, like an ill-timed penalty, the dreadfully slow menus and funneling toward tedious minigames wipe out any forward progress and move the series backward overall.
Madden continues to improve on the field, but surrounding that attribute with worthwhile modes or features still eludes the franchise.
Reviews provided by OpenCritic
Madden NFL 24 System Requirements
Processor
Intel Core i5 6700k*(4-cores; 8-threads) or AMD Ryzen 5 1600
Processor
Intel Core i7 8700(6-core; 12-thread) or AMD Ryzen 7 2700X
Graphics
NVIDIA GeForce GTX 1050 Ti or AMD Radeon RX 570
Graphics
NVIDIA GeForce GTX 1660 or AMD Radeon RX 5600 XT
AUDIO: English | TEXT: English
*Conditions & restrictions apply. See https://www.ea.com/games/madden/madden-nfl-24/disclaimers for details.