STAR WARS Jedi: Fallen Order
A galaxy-spanning adventure awaits in STAR WARS Jedi: Fallen Order, a new 3rd person action-adventure title from Respawn Entertainment.
The story of Cal Kestis continues in STAR WARS Jedi: Survivor™, an epic new adventure that will push Cal further than ever as he fights to protect the galaxy from descending into darkness.
STAR WARS Jedi: Fallen Order
INTERNET CONNECTION; EA ACCOUNT; EPIC GAMES ACCOUNT; ACCEPTANCE OF EA USER AGREEMENT (terms.ea.com) & ORIGIN END USER LICENSE AGREEMENT (ea.com/legal); AND DOWNLOAD, INSTALLATION & BACKGROUND USE OF THE ORIGIN CLIENT SOFTWARE (origin.com/download) REQUIRED TO PLAY. INCORPORATES 3RD-PARTY DRM: EA ON-LINE ACTIVATION REQUIRED. YOU MUST LINK YOUR EA AND EPIC GAMES ACCOUNTS TO PLAY; EA WILL SHARE YOUR ACCOUNT ID AND INDIVIDUAL GAME AND PLAY RECORDS WITH EPIC GAMES TO VALIDATE YOUR PURCHASE AND/OR REFUND REQUEST.
A galaxy-spanning adventure awaits in STAR WARS Jedi: Fallen Order, a new 3rd person action-adventure title from Respawn Entertainment. This narratively-driven single player game puts you in the role of a Jedi Padawan who narrowly escaped the purge of Order 66 following the events of Episode 3: Revenge of the Sith. On a quest to rebuild the Jedi Order, you must pick up the pieces of your shattered past to complete your training, develop new powerful Force abilities, and master the art of the iconic lightsaber - all while staying one step ahead of the Empire and its deadly Inquisitors.
While mastering your abilities, players will engage in cinematically-charged lightsaber and Force combat designed to deliver the kind of intense STAR WARS lightsaber battles as seen in the films. Players will need to approach enemies strategically, sizing up strengths and weaknesses while cleverly utilizing your Jedi training to overcome your opponents and solve the mysteries that lay in your path.
STAR WARS fans will recognize iconic locations, weapons, gear, and enemies while also meeting a roster of fresh characters, locations, creatures, droids and adversaries new to STAR WARS. As part of this authentic STAR WARS story, fans will delve into a galaxy recently seized by the Empire. As a Jedi hero-turned-fugitive, players will need to fight for survival while exploring the mysteries of a long-extinct civilization all in an effort to rebuild the remnants of the Jedi Order as the Empire seeks to erase the Jedi completely.
KEY FEATURES
● Cinematic, Immersive Combat – Jedi: Fallen Order delivers the fantasy of becoming a Jedi through its innovative lightsaber combat system – striking, parrying, dodging - partnered with a suite of powerful Force abilities you'll need to leverage to overcome obstacles that stand in your way. This combat system is intuitive to pick up, but takes training and practice to fully master its nuances as you gain new powers and abilities along your adventure.
● A New Jedi Story Begins - As a former Padawan on the run from the Empire, you must complete your training before Imperial Inquisitors discover your plan to revive the Jedi Order. Aided by a former Jedi Knight, a cantankerous pilot, and a fearless droid, you must escape the evil machinations of the Empire in a story-driven adventure. Explore and overcome a wide range of challenges focused on combat, exploration, and puzzle-solving.
● The Galaxy Awaits - Ancient forests, windswept rock faces, and haunted jungles are all unique biomes you'll explore in Jedi: Fallen Order, with the freedom to decide when and where you go next. As you unlock new powers and abilities, opportunities open up to re-traverse maps in new ways; leveraging the Force to augment the way you explore. Move quickly, however, as the Empire is actively hunting your every step in their effort to exterminate all remnants of the Jedi Order.
Conditions and restrictions apply. See www.ea.com/games/starwars/jedi-fallen-order/disclaimers for details.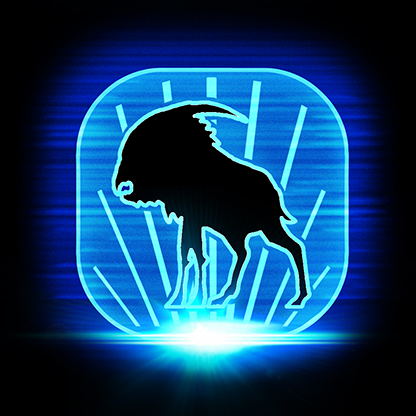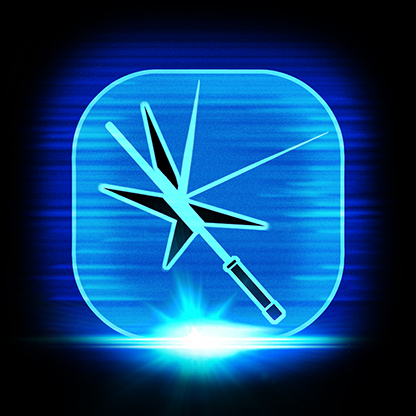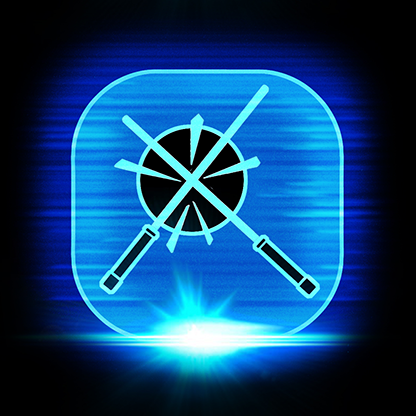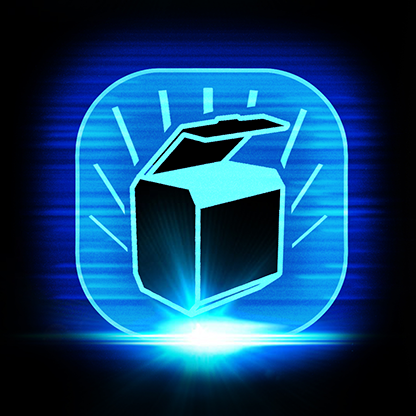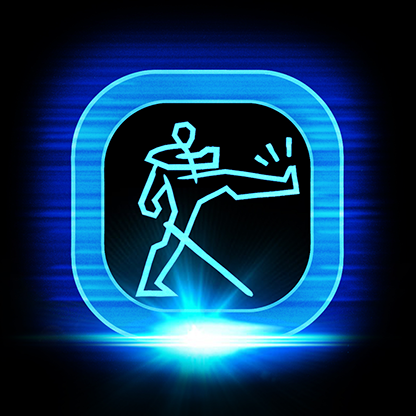 Star Wars Jedi Fallen Order Editions
Star Wars Jedi Fallen Order Bundles
Captured from players in the Epic Games ecosystem.
Star Wars Jedi Fallen Order Ratings & Reviews
Star Wars Jedi: Fallen Order is a fantastic title and stands as one of the best Star Wars games yet.
Respawn Entertainment's foray into the Star Wars universe balances Force powers with tough difficulty to make the best Jedi game in years.
Star Wars Jedi: Fallen Order makes up for a lot of lost time with a fantastic single-player action-adventure that marks the return of the playable Jedi.
Reviews provided by OpenCritic
STAR WARS Jedi: Fallen Order System Requirements
OS
64-bit Windows 7/8.1/10
OS
64-bit Windows 7/8.1/10
CPU
AMD FX-6100/Intel i3-3220 or Equivalent
CPU
AMD Ryzen 7 1700/Intel i7-6700K or Equivalent
GPU
AMD Radeon HD 7750/NVIDIA GeForce GTX 650 or Equivalent
GPU
AMD RX Vega 56/ Nvidia GTX 1070 or Equivalent
Storage
55 GB available space
Storage
55 GB available space
Voice: English, French, Italian, German, Spanish (Spain), Spanish (Latin America), Japanese, Polish, Portuguese (Brazil), Russian

Interface: Korean, Simplified Chinese, Traditional Chinese
EU (incl. UK), NORWAY, ICELAND, ANDORRA, BOSNIA & HERZEGOVINA, GEORGIA, KOSOVO, MACEDONIA (FYROM), MOLDOVA, MONACO, MONTENEGRO, SAN MARINO, SERBIA, TURKEY, VATICAN CITY, LICHTENSTEIN ONLY: EA's PRIVACY & COOKIE POLICY (privacy.ea.com) APPLIES. ALL OTHER RESIDENTS: ACCEPTANCE OF EA PRIVACY & COOKIE POLICY (privacy.ea.com) REQUIRED TO PLAY. INTERNET CONNECTION; EA ACCOUNT; EPIC GAMES ACCOUNT; ACCEPTANCE OF EA USER AGREEMENT (terms.ea.com) & ORIGIN END USER LICENSE AGREEMENT (ea.com/legal); AND DOWNLOAD, INSTALLATION & BACKGROUND USE OF THE ORIGIN CLIENT SOFTWARE (origin.com/download) REQUIRED TO PLAY. INCORPORATES 3RD-PARTY DRM. YOU MUST LINK YOUR EA AND EPIC GAMES ACCOUNTS TO PLAY; EA WILL SHARE YOUR ACCOUNT ID AND INDIVIDUAL GAME AND PLAY RECORDS WITH EPIC GAMES TO VALIDATE YOUR PURCHASE AND/OR REFUND REQUEST. ACCESS TO SOFTWARE CONTENT IS LIMITED TO ONE EA & ONE EPIC GAMES ACCOUNT & IS NON-TRANSFERABLE AFTER PURCHASE. YOU MAY NEED TO BE 13+ or 16+ TO REGISTER FOR AN EA ACCOUNT AND ACCESS DELUXE CONTENT (AGE MAY VARY, SEE http://o.ea.com/ea/child-access FOR DETAILS). SOME DELUXE EDITION CONTENT MAY REQUIRE GAMEPLAY TO UNLOCK. CONTENT UPDATES MAY BE DOWNLOADED AUTOMATICALLY, REQUIRE ADDITIONAL STORAGE, AND INCUR BANDWIDTH USAGE FEES. EA MAY PROVIDE CERTAIN FREE INCREMENTAL CONTENT &/OR UPDATES. STAR WARS © & TM 2019 Lucasfilm Ltd. All rights reserved. Game code and certain audio and/or visual material © 2019 Electronic Arts Inc. EA, the EA logo, Respawn, and the Respawn logo are trademarks of Electronic Arts Inc. EA User Agreement: terms.ea.com/de for German residents and terms.ea.com for all other residents EA Privacy & Cookie Policy: privacy.ea.com/de for German residents and privacy.ea.com for all other residents Origin EULA: ea.com/de-de/legal for German residents and ea.com/legal for all other residents