Get ready for the ultimate Arcade Boxing, Retro-like experience in a game brimming with blood and violence. Defeat all the best fighters in the galaxy to become the GOAT of the universe.
ABOUT THIS GAME
The most powerful boxer on Earth was kidnapped by the Galactic Boxing Federation to play in the wildest tournament in the Universe. Tired of having no match on earth, Thunder accepts this challenge to become the true GOAT!
Step into the ring and experience the adrenaline-pumping action of our retro arcade boxing game, reminiscent of the classic Super Punch-Out of the SNES era, but with a modern twist! Get ready to throw jabs, hooks, and uppercuts as you face off against a roster of colorful and eccentric opponents. The game features meticulously crafted HD animations, bringing each character to life with stunning detail and fluid movements.
FEATURES
Enjoy 2D wonderful Handmade Animations
Master Thunder special attacks
Rule the Arcade dynamic boxing
Travel across Galactic Stages
Become a Champion of the Universe
Learn to defeat the most brutal technics
Be bloody and wild!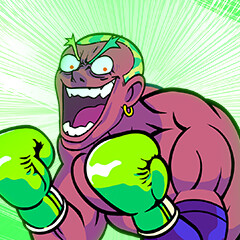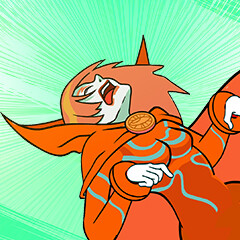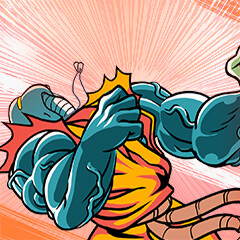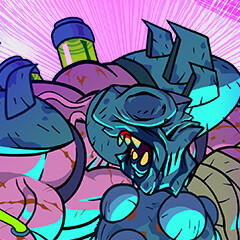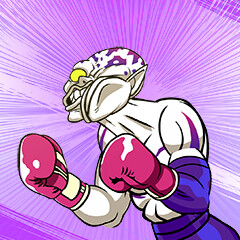 CPU
3.0 GHz Dual-Core - Intel Core 2 Duo E8400 / Athlon 64 X2 6000+
CPU
3.1 GHz Dual-Core - Intel i3 2100
GPU
1GB VRAM, DirectX® 9.0c Compatible - Intel HD 4400 / NVIDIA GeForce 9600GT / AMD Radeon HD 3850
GPU
2 GB VRAM, DirectX® 9.0c Compatible - NVIDIA GeForce GTX 550 Ti / AMD Radeon HD 5850
SoundCard
Windows-compatible audio device
SoundCard
Windows-compatible audio device
文本: Spanish (Spain), Portuguese (Brazil), English, German, French, Italian
© 2023 Purple Tree SRL. All rights reserved.