Eximius: Seize the Frontline

contains content that is unrated and may not be appropriate for all ages.
Eximius: Seize the Frontline
EXIMIUS is a FPS/RTS hybrid that focuses on squad-based combat. The game features an intense 5v5 multiplayer experience with each team comprising of 4 Squad Officers and one Commander.
Eximius: Seize the Frontline
Eximius combines tactical First Person Shooter gameplay with high level strategic decision-making of a Real-time Strategy game. The game features a competitive 5v5 team battles where players square off in a post apocalyptic urban environment.
Play as a Commander ( RTS )
Build your base, train an army and call down support abilities to aid your allies on the ground to gain territory.
Play as an Officer ( FPS )
Lead your squad into combat and crush your enemies with your agile tactics or brute force. Capture resources for your team, upgrade weapons and equip powerful battlesuits.
Gameplay
Eximius provides a multi-role gameplay experience where each player could choose to play a diversely different role and fight not only with brawns but also with their brains. An expert shooter could be outnumbered, ambushed and overwhelmed if caught in a wrong position. While a scheming officer could be assassinated in the right moment at the frontline.
Features
Seamless Transition
Base Building
Train Armies
Tactical Battles
Unlock Technologies
Equip Battlesuits
Seamless Transition
As a commander , you are also an officer. But you have the extra capability to switch to top down RTS interface to build bases and command units. An aggressive commander can also join the battle in the frontline but they are normally expected to stay in relative safety and manage base development. Commander needs to be nominated by the team.
Base Building
As the gameplay of Eximius revolves around Team vs Team battles, each team shares a base, resource and technology tree. RTS Commander to support the battle operations by training infantry units and vehicles, building bases and call in airstrikes or support abilities.
Train Armies
Commander can train AI infantry and assign them to players. Leading them as a frontline officer your squad will fight with you sensibly , taking cover and help you both offensively and defensively.
Tactical Battles
Decide your combat roles and purchase weapons suitable to your play style and tactics. Your weapon and equipment determine your roles in the team. Respond to enemy strategy with appropriate firepower and equipment's; be it vehicles , massive amount of infantry or sneaky players.
Unlock Technologies
As your resources and technology grow, you can construct increasingly powerful units such as armored vehicles, gunships and elite soldiers. Your team can also gain powerful team abilities when you tech up to new tiers. Call down artillery, deploy quick-response force or launch EMP strikes.
Equip Battlesuits
The pinnacle of each team's firepower is the legendary battle-suit. Equipping battlesuits allow players to use powerful abilities, have increased stats and is able to push the frontline much faster. Officers will have choice of several choice of battlesuits, each with their own play style and set of abilities.
Factions
Axeron Corporation (AXR)
AXR is private research organization that turned into a security contractor out of global needs. Being at the forefront of science, many believes that this wealthy organization holds key technologies that could bring about global peace.
Global Security Force (GSF)
A peacekeeping organization set up after the first initial great war. The GSF foundation is built upon the principles of securing the walls, recovering human survivors and rebuilding the civilized world. Nations that choose to fund GSF do so for their vast armies and their global presence.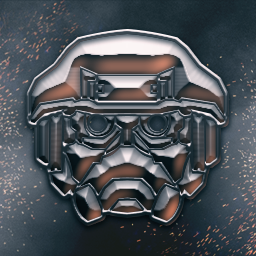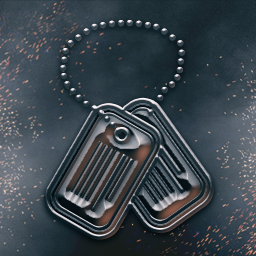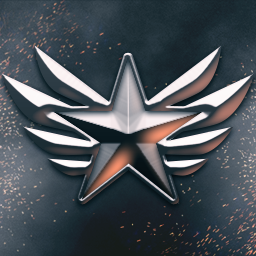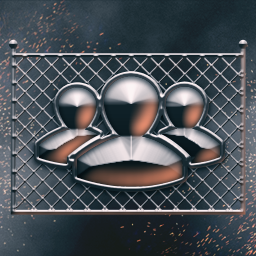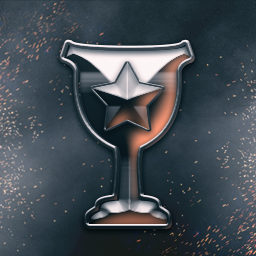 Eximius: Seize the Frontline DLC & Add-Ons
Captured from players in the Epic Games ecosystem.
Eximius: Seize the Frontline Ratings & Reviews
Eximius: Seize the Frontline attempts to implement some interesting ideas and design concepts. However, an array of technical problems and lack of polish hold back what could have been a great title. Perhaps with some more development time, Eximius can eventually fulfill its huge potential.
The bursts of fun are weighed down by a small pool of visually bland and overly similar maps, a lack of any meaningful progression, clunky gunplay, and some serious balancing issues. For fans looking for a new game to blend FPS and RTS gameplay, Eximius: Seize the Frontline has some fun to offer. But for fans of just one of those genres, the mix will likely detract too much to be enjoyable.
Despite my gripes about accessibility, the game delivers so many options regardless of whether players choose the role of Commander or Officer. Ultimately though, Eximius will most likely have a handful of hardcore fans to keep it alive, at best. Grading would be far higher if I could see potential for growth that would allow PvP to flourish. My advice, if you want to shoot stuff, stick to the Crucible.
Reviews provided by OpenCritic
Eximius: Seize the Frontline System Requirements
Processor
Intel Core i5-6600 CPU or AMD Ryzen™ 5 1600 Processor
Processor
Intel Core i5-8600K CPU or AMD Ryzen™ 7 5700 Processor
Storage
34 GB available space
Storage
34 GB available space
Graphics
NVIDIA GeForce GTX 1650 or AMD Radeon™ RX580
Graphics
NVIDIA GeForce RTX 2070 or AMD Radeon™ 5700XT
AUDIO: English | TEXT: English, Chinese - Simplified, Chinese - Traditional, German, Russian
EXIMIUS: SEIZE THE FRONTLINE (c) 2015-2021 AMMOBOXSTUDIOS SDN BHD. ALL RIGHTS RESERVED.