Destiny 2 is an action MMO with a single evolving world that you and your friends can join anytime, anywhere, absolutely free.
Destiny 2: The Final Shape + Annual Pass
Pre-purchase now to instantly unlock the new Tessellation Exotic Fusion Rifle, Exotic Ghost Shell, emblem, and emote.
Dive into the world of Destiny 2 to explore the mysteries of the solar system and experience responsive first-person shooter combat. Unlock powerful elemental abilities and collect unique gear to customize your Guardian's look and playstyle. Enjoy Destiny 2's cinematic story, challenging co-op missions, and a variety of PvP modes alone or with friends. Download for free today and write your legend in the stars.
An Immersive Story
You are a Guardian, defender of the Last City of humanity in a solar system under siege by infamous villains. Look to the stars and stand against the darkness. Your legend begins now.
Guardian Classes
Choose from the armored Titan, mystic Warlock, or swift Hunter.
Titan
Disciplined and proud, Titans are capable of both aggressive assaults and stalwart defenses. Set your hammer ablaze, crack the sky with lightning, and go toe-to-toe with any opponent. Your team will stand tall behind the strength of your shield.
Warlock
Warlocks weaponize the mysteries of the universe to sustain themselves and destroy their foes. Rain devastation on the battlefield and clear hordes of enemies in the blink of an eye. Those who stand with you will know the true power of the Light.
Hunter
Agile and daring, Hunters are quick on their feet and quicker on the draw. Fan the hammer of your golden gun, flow through enemies like the wind, or strike from the darkness. Find the enemy, take aim, and end the fight before it starts.
Cooperative and Competitive Multiplayer
Play with or against your friends and other Guardians in various PvE and PvP game modes.
Cooperative Multiplayer
Exciting co-op adventures teeming await with rare and powerful rewards. Dive into the story with missions, quests, and patrols. Put together a small fireteam and secure the chest at the end of a quick Strike. Or test your team's skill with countless hours of raid progression – the ultimate challenge for any fireteam. You decide where your legend begins.
Competitive Multiplayer
Face off against other players in fast-paced free-for-all skirmishes, team arenas, and PvE/PvP hybrid competitions. Mark special competitions like Iron Banner on your calendar and collect limited-time rewards before they're gone.
Exotic Weapons and Armor
Thousands of weapons, millions of options. Discover new gear combinations and define your own personal style. The hunt for the perfect arsenal begins.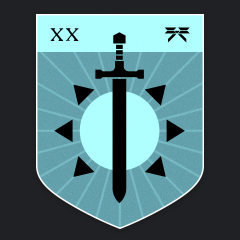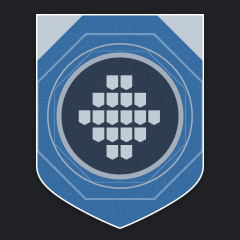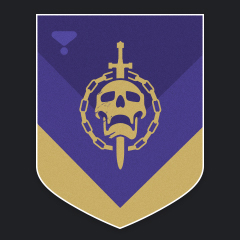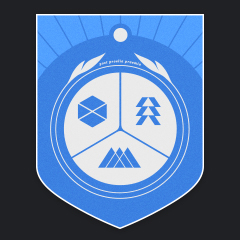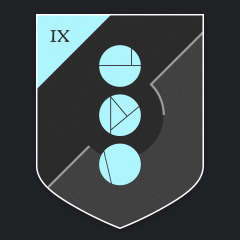 Captured from players in the Epic Games ecosystem.
Quickly Understood Controls
Destiny 2 Ratings & Reviews
by James Stephanie Sterling
Destiny 2 is an impressive improvement over the first game, which felt incomplete and in desparate need of some personality. Destiny 2 shows that Bungie really listened to criticisms and concerns and pulled out all the stops to finally nail this sucker. This time around, I'm ready to stick with it and see it evolve.
Evolved beyond what anyone imagined, Destiny 2 realises the FPS-RPG dream with a richness, warmth, and player-minded benevolence that needs to be played to be truly understood.
Destiny 2 is a blast out of the gate thanks to its excellent co-op shooter gameplay and strong storytelling in the campaign.
Reviews provided by OpenCritic
Destiny 2 System Requirements
OS
Windows® 10 64-bit (latest Service Pack)
OS
Windows® 10 64-bit (latest Service Pack)
Processor
Intel® Core™ i3 3250 3.5 GHz or Intel Pentium G4560 3.5 GHz / AMD FX-4350 4.2 GHz
Processor
Intel® Core™ i5 2400 3.4 GHz or i5 7400 3.5 GHz / AMD Ryzen R5 1600X 3.6 GHz
Graphics
NVIDIA® GeForce® GTX 660 2GB or GTX 1050 2GB / AMD Radeon HD 7850 2GB
Graphics
NVIDIA® GeForce® GTX 970 4GB or GTX 1060 6GB / AMD R9 390 8GB Memory 8 GB RAM
AUDIO: English, French, German, Italian, Japanese, Korean, Polish, Portuguese - Brazil, Russian, Spanish - Spain, Spanish - Latin America, Chinese - Simplified

TEXT: English, Chinese - Simplified, Chinese - Traditional, French, German, Italian, Japanese, Korean, Polish, Portuguese - Brazil, Russian, Spanish - Spain, Spanish - Latin America
Minimum 105 GB available hard drive storage space required as of November 10, 2020. Storage requirements subject to increase. After November 10, 2020, see www.destinythegame.com/size-requirements for current requirements prior to purchase. May require additional storage for set-up, features and updates, including to download mandatory in-game updates to continue playing. Users responsible for fees for broadband internet, which is required. Additional charges may apply for online content and features Destiny 2 may contain flashing patterns and images that may produce adverse effects for a small percentage of people sensitive to them. Using the software constitutes acceptance of the Destiny Software License Agreement at www.bungie.net/sla. Bungie may modify or discontinue online services without notice at any time. © 2023 Bungie, Inc. All rights reserved. Destiny, the Destiny Logo, Bungie and the Bungie Logo are among the trademarks of Bungie, Inc.